Important
!!!
Summer is over and it's time for back to school! We are back to offer many new inclusive classes and events. Click on the classes tab every month for all class, clubs and event information. This year we are focusing on adding a few beginner classes, as well as some new events. There will be something for everyone! Contact the store and sign up today!
Free Motion Quilting, Within Your Reach!!!!
What Can a Q'nique Quilting System do for you?
A full Q'nique Quilting System creates the absolute best free motion quilting experience.
1. Quilt without aches and pains from pushing your fabric under the needle
2. Easier fabric management makes quilting faster and more efficient.
3. A bigger throat space lets you experiment with more intricate stitching and move your fabric around less.
4. You can quilt to your heart's content, the stress free way!


Cutie Tabletop Fabric Frame
The Cutie Tabletop Fabric Frame allows you to quilt, sew, and stitch to your heart's content in a much easier way, managing your fabric for you so you can enjoy the process more. This frame fits on top of a table or desk and is compatible with most sewing machines.


Quilters Creative Touch 5 (QCT5 Pro)
The QCT5 Pro gives you more creative control over your quilted patterns.
Design and edit any pattern, even trace them from your favorite photographs. Create simple or intricate pantographs, and so much more!!!!





Order Today!



Come in to the store today and experience one of these machines! If you have any questions about our monthly specials or need assistance with any of our Grace products, please do not hesitate to ask one of our knowledgeable staff members and we'll be happy to help
you.
Introducing:

Sign Up In Store!! Receive 10 spools and Save $45.00. This is a great way to stock up on thread!!!!


October Thread of the Month Box



Cool Grey 9
Medium Brown
Shell
Azure
Midnight Navy
Wisteria
Firestorm
Mint
Forest
Fil-Tec

You can still participate in the Digital Dealer Exclusives!!!! New designs are released monthly! If you miss a design you can still get it, they will always be available once they are released!!! You can pick and choose the designs you want. These designs can be done with any machine!!

September DDE


October DDE






It's Here!!!!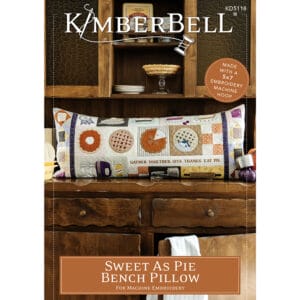 PERFECT FOR BEGINNERS & "SEASONED" EMBROIDERERS!



Send us an email at info@fabricfusion.ca and get listed for new product announcements, new classes and other exciting news from Fabric Fusion. We offer quilting supplies, fabric, machines, classes & SEW MUCH MORE! We have a large supply of quality fabrics and notions. Friendly, knowledgeable staff. Bright, clean store. Stop in today and let us help you with your next project!
I

f you are from out of town we can arrange mail order for you. Place your order by telephone, 403 394 3331, or email at bjsfabricfusion@hotmail.com
Follow us now on both Facebook and Instagram! Click on the "follow us" link at the bottom of this page.

Don't forget we have lay-away for your machine purchases.
Find Fabulous Fabrics at Fabric Fusion